We are affilaited with a Sleep Disorder Testing Center that is accredited by the American Academy of Sleep Medicine. Dr. Binder will facillatate all lab testing and follow ups.
State of the Art Sleep Testing Facility
Our Polysomnography (sleep study) is performed to meet your schedule and sleep rhythm with overnight and daytime testing in a comfortable and relaxing environment. The day-room is a very comfortable area with chairs, table, desk, refrigerator , microwave, and a computer with Internet access.
We measure:
Breathing measurement
Continuous electrocardiogram
Continuous oxymetry
CPAP titration
EEG (electroencephalography) "brainwaves"
EMG (electromyography) "muscle tone"
Eye movements measurement
Movement sensors and recording for the measurement of snoring, nasal breathing, oral breathing and effort of breathing
We provide diagnostic sleep testing:
Sleep Apnea
CPAP Management
Snoring
Insomnia
Excessive daytime somnolence
Sleep in Menopause
Restless Leg Syndrome
Narcolepsy
Parasomnias
Sleep in Heart and Lung Disease
Comfortable Accommodations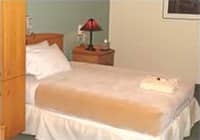 Sleep Study Bedroom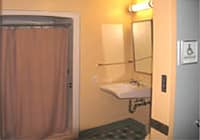 Private Bathroom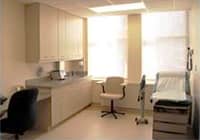 Examination Room
Call for your appointment today! Choose Dental Sleep Apnea New York.